Description
From identifying colors, numbers, and letters to perfecting fine motor skills and the memorization of basic numbers like 9-1-1, your set of 67 letter and number stamps for kids by Art with Smile optimizes art, play, and learning in one toy! Mom and Dad can also play, communicating and checking over work with stamps like "OK" and smiley face stickers!
● Carry case
● 26 Uppercase letter stamps
● 10 Numeral stamps
● 7 Emoji stamps
● 2 Sentence stamps
● 2 Punctuation mark stamps
● 5 Math symbol stamps
● 1 Ink pad with 3 washable colors (blue, green, red)
● 12 Craft paper sheets
● 4 Sticker sheets
● 1 Activity book (20 pages)
For ages 4

Making their day is as easy as 1-2-3!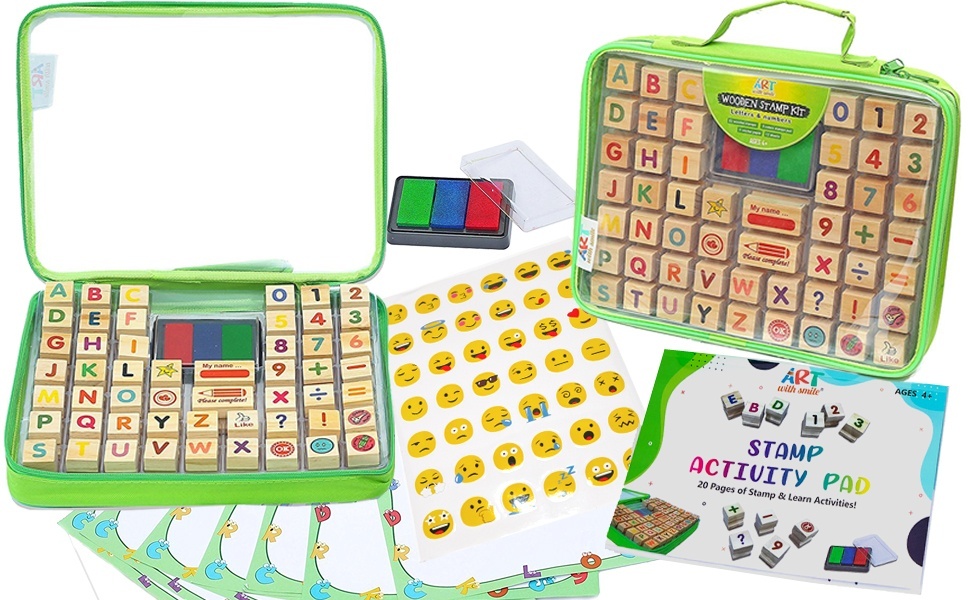 Fabulous stamps for teachers, too!
There's no age limit for loving emoji, numeral, and alphabet rubber stamps! An Art with Smile stamp kit makes the perfect addition to any daycare, preschool, or Kindergarten classroom!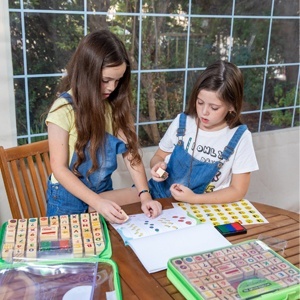 Ink-redible Activity Pad
Watch your little one learn before your eyes as they complete the 20-page activity pad from Art with Smile. Creative games and educational exercises will grab their attention and grow their brains!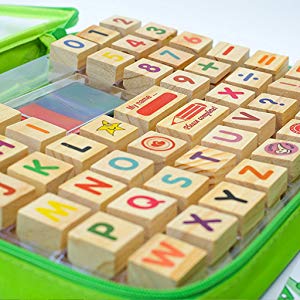 Never Lose a Letter or Number!
In your conveniently portable carrying case, there's a secure place for every piece.
No stamps, stickers, or miniature masterpieces can get lost now!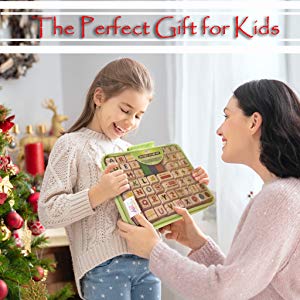 Making their day is as easy as 1-2-3!
Stamp a smile on your child or grandchild's face! Hours of screen-free fun await when you surprise someone you love with Art with Smile's set of colorful alphabet stamps for kids for their next birthday or holiday, or even a night with the babysitter!